Purple Fencing Company, a top fencing company in Austin, was created with the goal of combining Excellent Customer Service with Quality Craftsmanship at a Fair Price. We pride ourselves on standing above the competition by walking you through each step of the process for your fence. We show up on time and deliver a finished product that suits YOUR individual needs. From the initial estimate until the last board is installed on your fence, Purple Fencing Company communicates with our customers so there is never any doubt what to expect.
FEATURED WORK
Please feel free to review some of our most recent fencing projects and let us know how we can help you!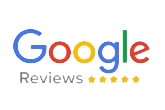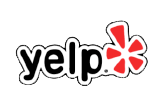 WHAT OUR CLIENTS HAVE TO SAY
This company is going places, not only did they put up my fence in three days but it's, straight!! They are so meticulous in there job, and lined up corners, It was like having family over, but a thousand times better!
Mary C.
Seguin, TX
Honest & hardworking people who know what good morals and ethics mean in the workplace. I personally recommend them to anyone in the area looking for someone who is personable, fair, & professional.
Alex P.
Austin, TX